SHOP·TIQUE · 200 N. 10th St. Lake City, MN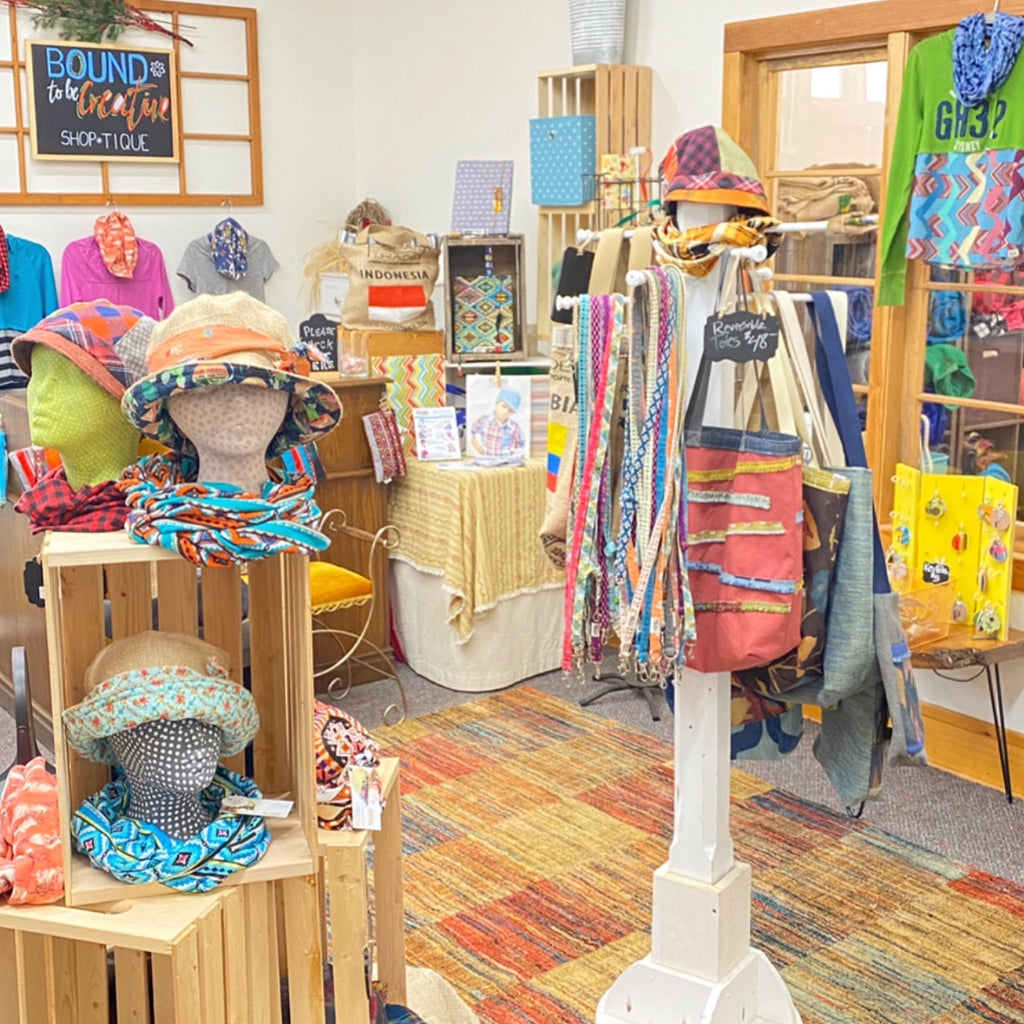 Open MOST Thursdays and Fridays 10-4p
Summer hours: 9-3p
SHOP LOCAL & HANDMADE THIS SPRING
AT
SHOP·TIQUE
200 N. 10TH ST. IN LAKE CITY, MN
CLICK HERE TO GET DIRECTIONS TO SHOP·TIQUE IN LAKE CITY, MN
My new shop hosts cute, colorful and handmade hats of all sizes and styles, handmade coffee bean market bags recycled from local coffee shops, large cross-shoulder totes and some crayon Doodle Totes perfect for gifting giving from grandma. Do you have a handmade hat the you'd like to try on? SHOP·TIQUE has you covered!
STEP INTO THE IMAGINE ROOM AND LET'S IMAGINE YOUR FAVORITE COLOR AND EXPLORE WHAT STYLE HAT OR BAG WOULD LOOK GREAT ON YOU!
KIDS. MOM. GRANDMA. SISTER. FRIENDS.
HANDMADE GOODNESS AWAITS.
|
Posted on March 26 2022